Harvest
(

ハーヴェスト

Hāvesuto)
is the
Stand
of
Shigekiyo Yangu
, featured in
Diamond is Unbreakable
.
Appearance
Harvest is one of the few Colony Stands, composed of about 500[2] small units that may act individually.
"Harvest" takes the form of small, oval-shaped, insect-like creatures with four articulate arms and two legs; three fingers on their hands; with large appendages at their posteriors, resembling a bee's abdomen.
Their entire bodies are patterned by stark, even horizontal stripes alternating between black and a light color. Their faces act as pockets behind which they store whatever they carry. They have a hole on their foreheads that can produce a needle to inject liquids. Their eyes are semicircular, in line with blocky noses.
Harvest's basic design and concept draws from honey beesW.[3]
Most media portray Harvest as yellow and purple-stripped bugs.
Personality
Harvest speaks in a high pitch of limited phrases, including "Found it!" and the laugh "Hee hee!" autonomously. Their user can speak through them with complete sentences, however. they are autonomous being able to search for and collect items. They clearly have some decision making power has while searching for coupons found a winning lotter ticket and decided to get that instead because Shigechi would want that more.
Abilities
Harvest is a long range colony Stand one can underestimate because of its and Shigechi's innocuous appearance, its basic power, and the petty way in which it is used to gather lost coins and other knickknacks across Morioh.[4]
However, the number of units coupled with their ability to still punch into the flesh means that Harvest can easily overwhelm even Josuke and Okuyasu,[2] and Shigechi is imaginative in the way he uses his Stand, making it a force to be reckoned with in battle.
Harvest possesses the following basic characteristics:
Persistence: Each of Harvest's 500 units can be destroyed with ease, but with little to no effect on Shigechi himself, as the damage is divided by 500.[5] It makes him more resilient than average in a fight.
Strength in Numbers: An individual unit of Harvest is fairly weak, although its fists have enough power to punch a correspondingly small hole through human flesh. and 3 harvest also seemed to be able to pull back against a human. In combat, Harvest will swarm someone and attack weak points like the eye;[6] Shigekiyo having also threatened to sever Kira's carotid on one occasion.[7] In addition, Harvest's units are quite fast, able to outpace an athletic runner. Working together, the units can carry Shigekiyo faster than a man can run and even scale the side of a building like a tank thread.[6] in sheer heart they can also traw him into air by by forming gieysor like pillors benieth him or making a mini rapaling mid air sheet for him to liorally double jump.    
Individual strength: Harvest, despite their small size, are actually pretty strong able to (working together for levering) lift people, trash cans, mail boxes, and strip a tractor as well as punch through human flesh. In the video game Sheer Heart they can raw heavy objects including them selfs with great force. and barrage enemies by charging into them in groups.
In addition, Harvest possesses the following abilities:
Harvesting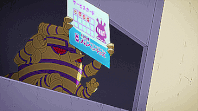 Harvest has an extremely large range, with its units being able to move through the entirety of a small city without any issue.[8] Shigechi can command Harvest to sweep Morioh and collect a particular type of item light enough for Harvest to carry it then bring it back to Shigekiyo; the child typically gathers small coins[4] but on Josuke's advice takes on harvesting store coupons which can bring more money.[8]
It has limited use in combat, but Shigechi is able to dismantle objects rapidly thanks to Harvest, enabling him to occasionally take advantage of the environment[6] or create hiding spots rapidly.[9] in havens gate this is ake to a logical conclus harves canpick up objects and debrie from the inviremen to us as weapons either by trowing them at or just smashing i into them.
inpental armor 
the harvest drones inceeping with there exco skeleten like armor that is show to be very durible even Star Platinum and  Crazy Diamond faild to inflick any real damage burring there fight. so far the only thing abuil to durt them is Kira stand killer Queen who can explode out of existens. in Sheer Heart Shigekiyo Yangu use harvest as a sheild ageins enemys either by making a wall or gorming a portective shell around his self. his ultimite attack is having harvest incase the emeny with there bodys traping then i a mound of harves bodys. befor sabing them wih there needles and sending hem fly with humdreds of perfectly timed upper cuts.
Hypodermic Needle
Each individual Harvest possesses a needle with which Shigechi can inject any liquid(or possibly even air) directly into his opponents' bloodstream, at one point intoxicating Josuke and Okuyasu by injecting alcohol inside them and crippling their fighting ability.[6]
Chapters / Episodes
Manga Appearances
Chapters in order of appearance
Anime Appearances
Episodes in order of appearance
Gallery
Trivia
The anime adaptation represents Harvest through computer-generated 3D models, in contrast to most Stands which are drawn.
References
Community content is available under
CC-BY-SA
unless otherwise noted.